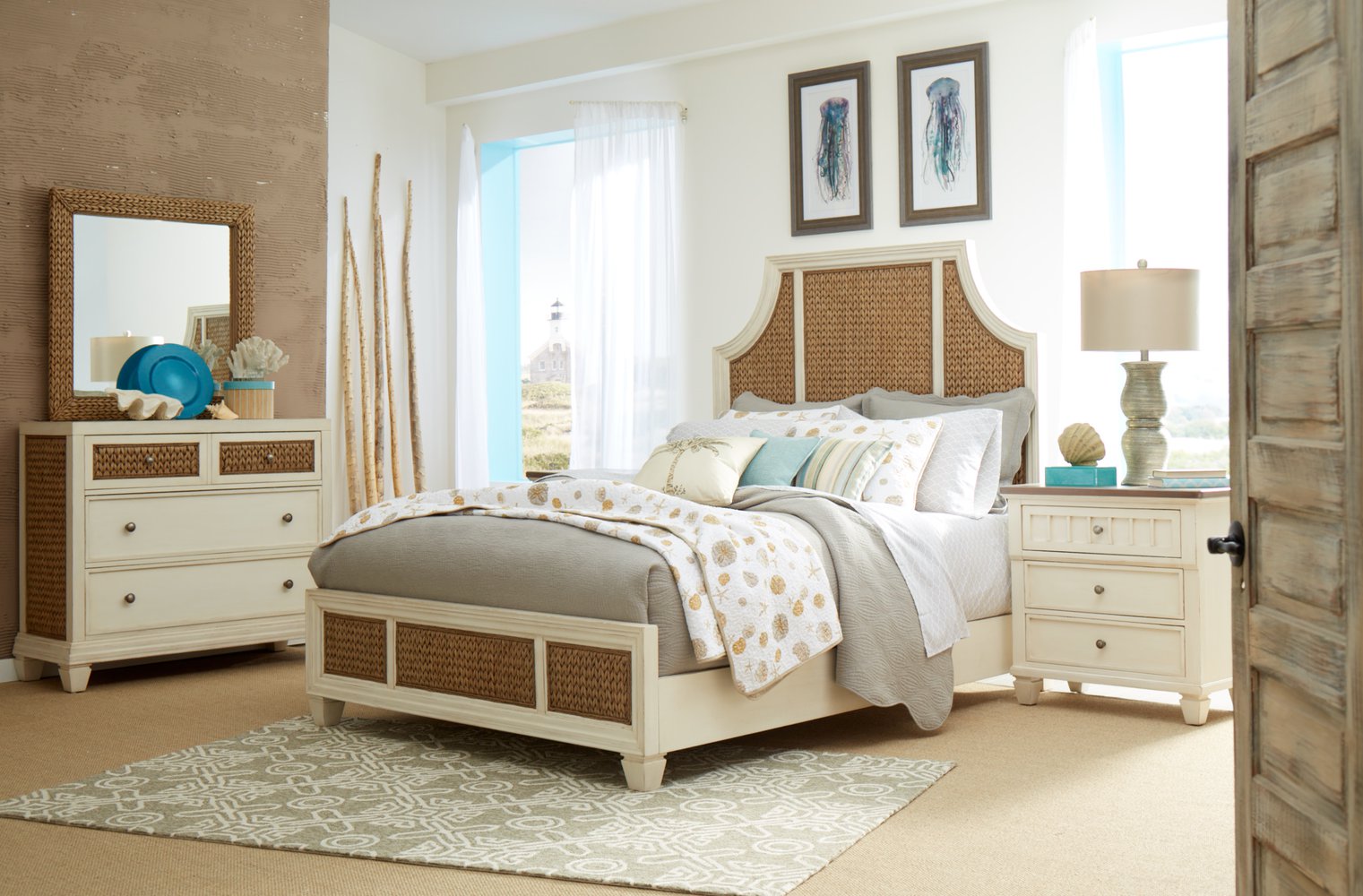 Bridgehampton
---
Bridgehampton is a fresh interpretation of a casual cottage design. The cases have a reeded overhanging top drawer motif accented with soft brush nickel knobs. The soft white finish on the case bases are accented with a rough wire brushed grey tops that make Bridgehampton a soft rustic appeal. The combination of the color tones is fashion forward.
Bridgehampton also employs natural woven elements woven seagrass in signature bed and chest and split rattan in chairs and mirrors to give the collection a more Grass Roots appeal. The seagrass is stained to correlate with the white and the grey wood finishes.
Bridgehampton piece selection is natural and unique. The dining room has a large turned leg dining table and occasional grouping. The seagrass woven baskets are also nice feature in the occasional.